SalesCore Field Sales Software Platform Overview
SalesCore is the best Field Sales Automation Software with Customer Relationship Management (CRM) features. SalesCore mobile application comes with best tools for enterprise class customer relationship management and sales force automation and field sales management to increase sales volume and gain better control and profitability with sales operations
SalesCore Dashboard
SalesCore Role Based Security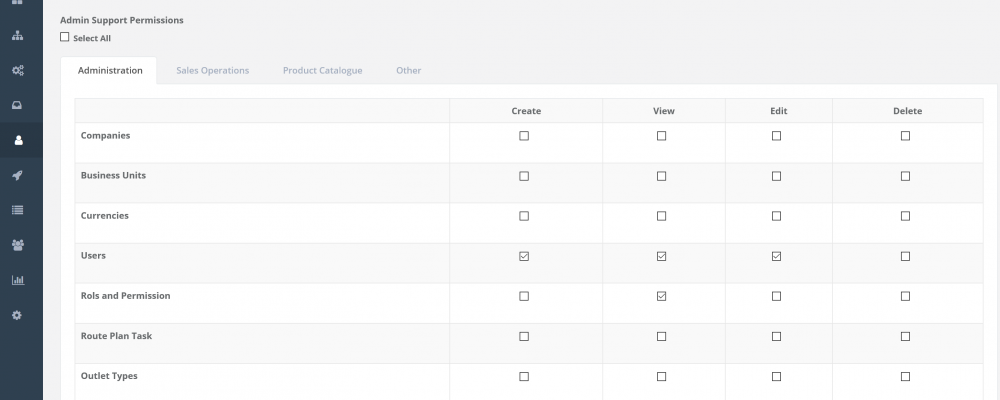 SalesCore Mobile app for Sales Force Automation
Native mobile app with powerful backed portal
SalesCore CRM Software comes with powerful feature packed native mobile app and back end web portal where all settings and usage can be managed.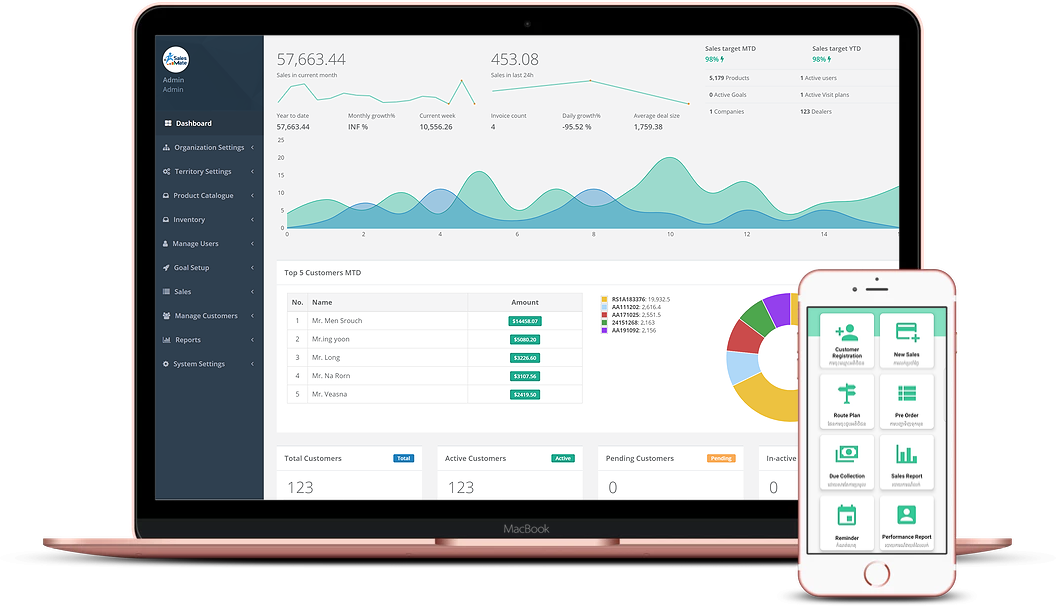 Fully configurable product catalog
SalesCore comes with a complete and comprehensive product catalog option that suites any industry and any product type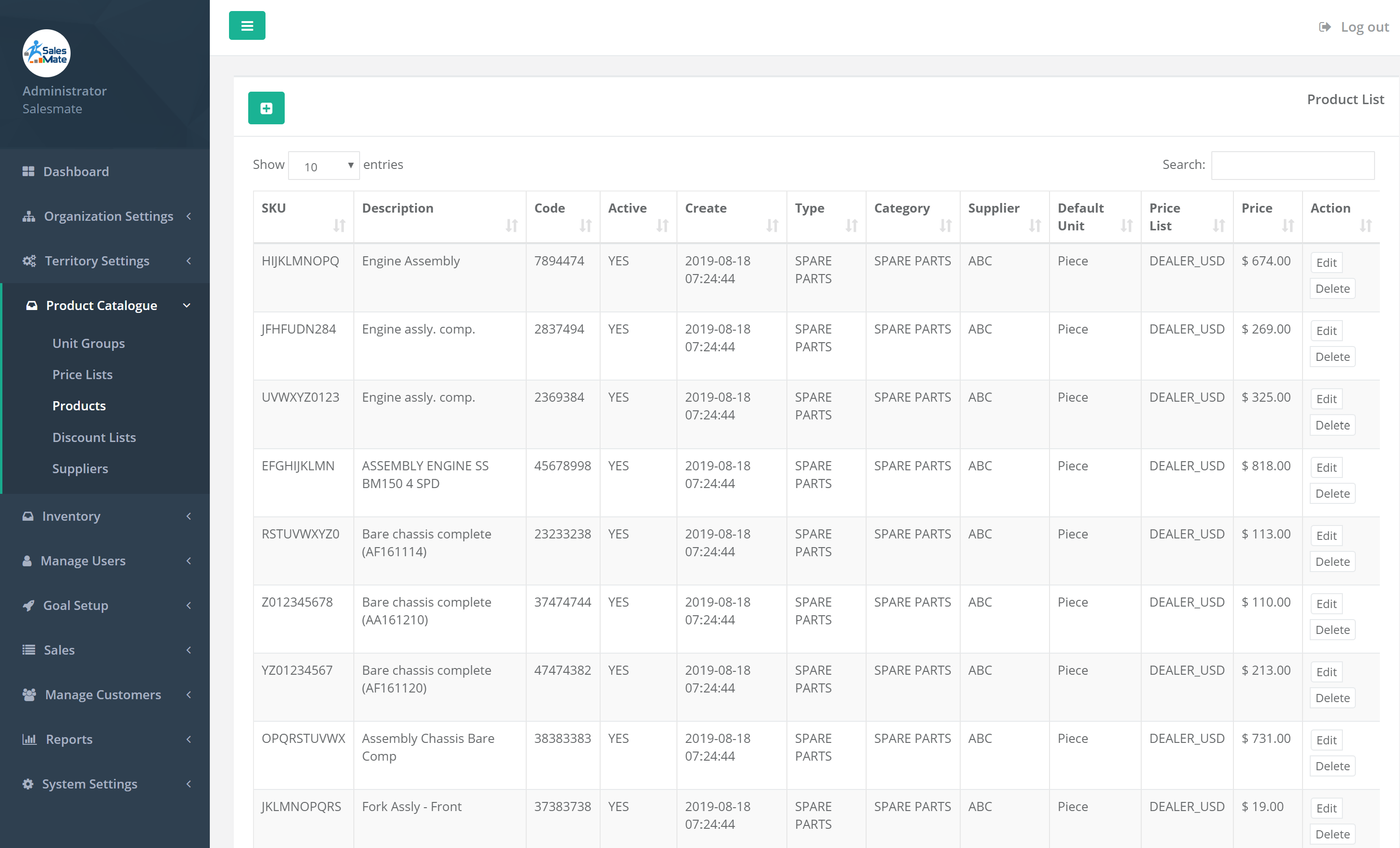 Extensive reporting tools
SalesCore comes with country specific data maps, which can be configured from the backed to provide consistent sales volume updates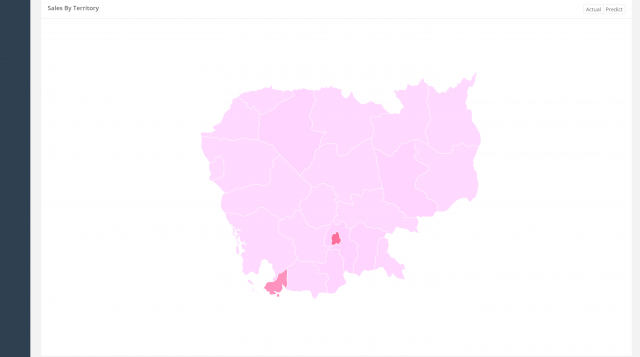 CRM and Sales Operations
SalesCore brings standard customer relationship features with extensive sales orders, invoice and inventory management with end to end integration with SalesCore mobile application.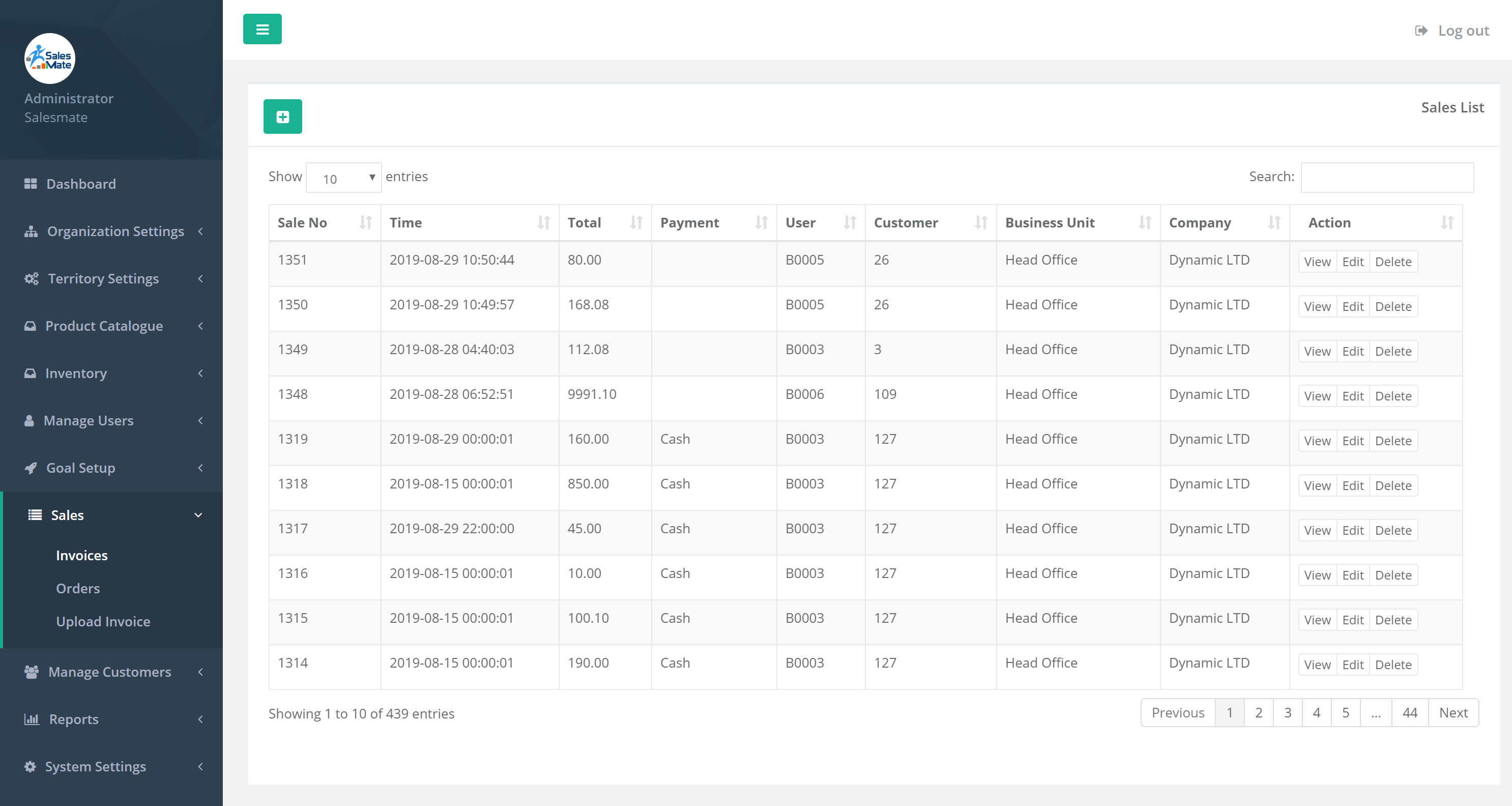 Proven Success
Clear road map for product development with new releases every quarter
Pricing plans and options
We bring a very simple fixed pricing model to suit your needs. Click learn more to explore which package best suites you.
Customer reviews
Salesdroid have become the preferred sales force automation tool helping enterprises to get their sales orders and invoices and to track their sales teams. We are proud to bring some feedback from our values customers as below
SalesCore is the next generation mobile application platform to mange your sales force
Don't just take our word for it. Read the customer reviews and hear it from the users. SalesCore is the only software that have an end to end solution to handle all sales force automation scenarios
Get in touch now with us for a demo
Popular questions
We now have an FAQ list that we hope will help you answer some of the more common ones.
1. Can SalesCore be customized for unique requirements of my business?
Yes. SalesCore has a separate instance for each customer so we can deploy any unique customization to fit your business
2. Where is my data stored?
All data is stored in AWS RDS in AWS Singapore data center. Your data is fully secure and confidential and covered under GDPR
3. How can I use online payment gateway with SalesCore?
We can integrate with any payment gateway. Currently we support ABA Bank Cambodia's ABA Pay. Once you get an enterprise subscription of SalesCore we will help you process merchant application and setup the SalesCore app to receive payment by QR code and visa/master cards.
4. Can I pay monthly for my SalesCore subscription?
Sorry at this moment we don't provide monthly payment for subscriptions due to billing limitations. All subscription will be billed annually.
5. Can I install SalesCore in my own server and use?
No. Sorry at the moment we don't have an on-premise option. We provide Salesmate only as software cloud subscription only
6. Can my customer/supplier download and use SalesCore
Yes. We have a special version of SalesCore for this purpose. We can provide details if you are interested.
Ready to get started?
SalesCore is the solution for all your sales related problems. Whether its low sales numbers or managing your sales staff and knowing where they visit, we have the solution. Get in touch today to know more
Request demo